Golden Horde Punisher Lowsec Roam - 30 Sept 2022 @ 20:00 EVE Time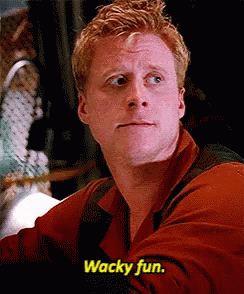 Roam members (16)
Spoiler

Aimbot Exe - Punisher
Alphabeta Gamau - Punisher
Becvar - Inquisitor
Bonecaya - Punisher
Clarityz - Inquisitor
Elan Vital - FC - Punisher
Gideon Mastracci jr - 2IC - Punisher
John B Mason - Scout - Executioner, Punisher
Kaluth Plaude - Inquisitor
Lowe EyeQueue - Punisher
Oishomi - Punisher
Olly Wakwako - Scout - Executioner
Panda Kondur - Punisher
Somoto Eto - Inquisitor
Zolpidemz - Inquisitor
iProphet2k - Punisher
With the sun glinting resplendently off our glorious, glittery Golden Horde, we descended into lowsec, immediately detecting a waft of scum and villainy with hints of currency and tree fruit. <mixing up my notes from a wine tasting...or not?>.
Kills and Losses
Chapter 1: And for that we are happy. "The Heron in the Plex" leads to a surreal moment where reality meets fiction (actually, I might have been thinking about the song, "The Farmer in the Dell", and attributing meaning to something meaningless, negating this as the personal 'wow' moment I thought it was). Either way, the Heron in the plex is past tense.
(22:25:00) Agoze
Heron
+0.62m
Chapter 2: In which we engage a neut Tristan. Granted a UFC neut Tristan in Fight Club is considerable. Here, we're going to go with "Punisher Lunch".
(22:39:53) Vlillirier
Tristan
+8.04m
Chapter 3: In which our valiant scout secures content, but not without their own demise. Wergild is had.
(22:52:37) Heydieles
Executioner
-7.31m
Caldari Navy Hookbill
+25.53m
Chapter 4: In which our introspective fleet reflects upon the meaning of life and death in an apparently meaningless universe and subsequently takes out their angst in the following trade: an Executioner, two Punishers, and two capsules for a CNI, a Caracal, an Arbitrator, and a Moa. Trade accepted.
(23:01:33) Old Man Star
Executioner
-7.31m
Capsule
-0.01m
Punisher
-8.18m
Caracal Navy Issue
+73.62m
Punisher
-8.2m
Arbitrator
+34.83m
Caracal
+30.29m
Moa
+31.22m
Chapter 5: In which our valiant scout gives up their ship trying to secure content. Their sacrifice will be remembered.
(23:31:45) Heydieles
Executioner
-7.13m
Chapter 6: In which our intrepid band returns home and has some incidental content along the way. 50% chance that they open an obnoxiously-themed bar afterward, trying to truck on one good day of fighting with merchandise and overpriced drinks. Oh, Folly!
(23:39:28) Indregulle, Heydieles
Tristan
+0.97m
Kestrel
+5.75m
Stats
ISK Destroyed:
210,858,099.59
ISK Lost:
38,147,883.98
ISK Delta:
172,710,215.61
Efficiency:
84.68%
Overall evaluation
✔
(Positive stuff)
* Fantastic form-up.
* Heroic logi heroes. Of the fleets I've been on, this logi wing tore it up. So good.
* Good scouting with a good tackle and kill ratio.
* Quick formup, great fleet discipline, great reshipping
✘
(Negative stuff)
* Not many. I felt really good about this fleet. Great content, fun fleet.
* Maybe a different tackle ship? Love the Punisher and Inquisitor together, to be clear.