Roam members (16)
Asuka Rossi - Griffin
Auric Fulcrum - Federation Navy Comet
B'aldrick Aivoras - Slasher
Drault Sarn - Punisher
Ergan Eto - Merlin
Fogsworth - Merlin
Helen Dorothy Sharman - Tristan, Atron
JohnPlayerNotSpecial - Breacher, Noctis
KPYTOE KOPOBO - Dramiel
Ky Hanomaa - Merlin
Lariox TheGreat - Atron
Meliodas Zateki - Merlin, Atron
Yto Itinen - Merlin
Z0X Ambrye - Garmur
Zeerse Solaris - Inquisitor
manda doomsslayer - Kestrel
This fleet in one gif: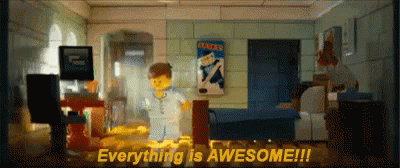 Kills and Losses
(18:56:10) Vlillirier
Merlin
-8.18m
Merlin
+13.76m
Our scout was chasing a Hawk around and we ended up baiting in a Medium with scout + vanguard. After getting said Hawk, as well as a Merlin and Slasher to engage, I sent in the fleet in to grab them. We got the Merlin but lost a vanguard and the Hawk and Slasher managed to narrowly escape our points.
(19:20:37) Kedama
Slasher
-7.97m
Hawk
+50.38m
Kestrel
+1.29m
Atron
+4.93m
After missing out on some content on the way, our Scout found us a Hawk. After sending in the Vanguard a Hecate and a 2nd Hawk landed on grid. We managed to avenge our scout by killing one of the Hawks. The Hecate was long off grid by then and the other Hawk barely got out of our tackle.
Shortly after, one of us found a Harbinger at a Large which we decided to engage. He was off grid before we landed and so I called the fleet to align back to the Tama gate. That's when a lone Kestrel warped right into us and we got a nice free kill. For some reason an Atron decided to do the same thing right after I called to align back for the 2nd time. I won't complain about free kills, but those were really weird.
(19:35:29) Kedama
Hawk
+95.03m
We ended up getting on the killmail of the 2nd Hawk anyway, as he ended up dying to a Startios soon after
(Note the name of the Stratios pilot, that's not the last time you're gonna see him.)
(19:57:19) Kedama, Tama
Atron
-3.73m
Capsule
-0.01m
Griffin
-0.81m
Pilgrim
+295.36m
Atron
+11.76m
And this was when our adventure into Tama began. We lost one of us on the Tama gate to a bunch of Cynabals.
Then the most amazing thing happened: our Scout found a Jaguar at a small and it escalated from there. I immediately sent the Vanguard in because of the long warp and soon after the Scout landed a Pilgrim decloaked on him and I called for
every single pilot
to primary that thing and blap it into oblivion. That meant that we lost point on the Jaguar, but I was more than happy to get revenge on the cloaky Pilgrim I lost one of my scouts to. It was personal at that point.
We lost our Griffin to his drones before he went down, but everyone got on the best kill of the night and I was willing to accept that trade.
As it turns out, that Pilgrim was not only the same one that killed Drault on my last fleet with the same bait, but also the Stratios that got us on the 2nd Hawk kill.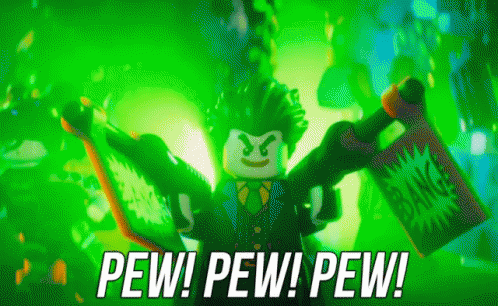 (20:15:22) Tama
Atron
-4.3m
Punisher
-6.87m
Tristan
-7.44m
Breacher
-4.04m
Kestrel
+16.61m
Capsule
+0.01m
The next 30 minutes were a blur of fights, escapes, reshipping and most of all, confusion for me.
Our Scout and Vaguard were sitting in a small when a Kestrel slid into them. A Svipul warped to the outside of the plex, which I called as primary while the ones inside the plex should focus on killing the Kestrel. The Svipul immediately pulled range and alpha'd 3 of us off the field due to low transversal on our part. At this point I called to disengage and scatter.
We got the Kestrel at least, but it killed one of the Vanguards in return.
(20:30:22) Tama
Slasher
-7.93m
Capsule - Genolution 'Auroral' 197-variant
-0.71m
Merlin
-6.76m
Enyo
+51.76m
Punisher
-7.05m
Dramiel
-61.98m
Merlin
+10.81m
Breacher
-4.01m
After docking everyone back up in a friendly citadel, our Scout found an Enyo while we were waiting for the people who were going to reship. I called for the Vanguard to undock and engage and waited for point before undocking the rest of the fleet since it was a very short warp. The Enyo managed to kill our Scout and one of the Vanguards, but we managed to hold point and blap him.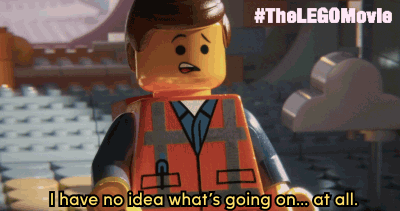 The next few minutes were very confusing to me, but here is what happened from what I understand:
-Drault got blapped somewhere on his way back to us (I'm guessing Nourvukaiken gate)
-A Vanguard found a Merlin and I got the fleet on him. A AF/Dessi Gang warped in on us and I called scatter. Vanguard asked to stay behind a kill the Merlin, which he did
-We lost a Dramiel somewhere, not quite sure if it was in the Merlin engagement or on a gate
(20:57:14) Okkamon
Noctis
-85.35m
Inquisitor
-5.16m
This was the weirdest and most amazing loss we had so far. John decided to reship into a "Battle Noctis"... yeah, I don't even know.
He offered to bait for us on plexes to get us some content, which I gladly accepted. However, it turned out that it might have even worked
too
well. After getting a Jaguar to engage him I called the fleet in. Shortly after a Gila decloaked(?) and I was about to call it as primary when 2(!) Carriers landed on grid with us.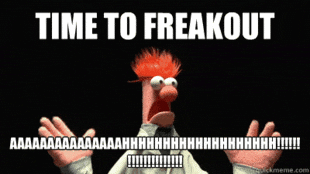 Scatter was called, most of the fleet got out. We lost our bait Noctic and the Inquisitor I didn't even know we had (sorry about that).
(21:03:09) Asakai, Ikoskio
Venture
+0.26m
Slasher
-8m
Found a empty Venture in a large, blapped, because why not *shrug*?
Shortly after our Scout found a Hawk, but he got killed before the fleet could get to him.
(21:15:45) Iralaja
Venture
+0.27m
Z0x grabbed himself an empty Venture while the fleet was sitting on the Martoh gate.
(21:24:57) Eha
Omen
+28.39m
Capsule
+0.01m
Punisher
+10.44m
A flashy Omen landed on us while we were sitting on the Martoh gate. I called the fleet to jump through, we tackled, webbed and bumped him. Our Griffin perma jammed to poor guy, which kept all of us alive and got us a nice kill.
After that, Scout found a Punisher in a Novice, fleet warped in, blap.
We started making our way back home soon after, as the fleet was already going for almost 4 hours and I was getting very exhausted. Sadly, we didn't find anything on our way back, except for a very scary Destroyer gang which we avoided by going to HSC instead of Stacmon.
Stats
ISK Destroyed:
591,064,886.8
ISK Lost:
230,279,780.97
ISK Delta:
360,785,105.83
Efficiency:
71.963%
So yeah, this was a big one in terms of content. We got tons of fights, lots of kills and even managed to go ISK positive despite some... unique fits. All in all it was a extremely fun, if exhausting, fleet to FC. I learned a ton of things and got to put into practise what I learned last time.
Overall evaluation
✔

(Positive stuff)
- Found lots of content (shoutout to B'aldrick, you were a awesome scout)
- Got to implement and use a effective vanguard
- Learned a lot about keeping the fleet together in stressful circumstances and fleet coordination in general
- Went ISK positive for once


✘

(Negative stuff)
- Got confused during our stay in Tama. The constant flood of content made it hard to organise the fleet and keep everyone together
- I feel like I'm calling scatter too early at times. We might have gotten even more kills if I was willing to lose some people
- Need to learn to call spiraling in to targets that are likely to be sniper fit and/or have big guns

Last edited by
Auric Fulcrum
on 2019.02.06 22:07, edited 6 times in total.