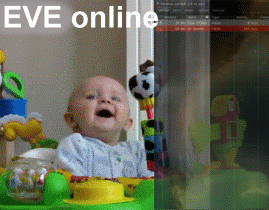 Fleet activities are some of the most adrenalin-fueled fun you can have in game. During this session we're going to give new players some advice on fleets (mainly PvP, but most of it also applies to PvE fleets), and we will be providing you with free ships at
Amygnon Hotel Sierra Charlie
, to make sure that everyone can come along and take part.
When:
Saturday 20 February, 1500 EVE Time
Where:
E-Uni Discord Class Channels, E-Uni Public Mumble, and Class (EVE Uni) in-game channel and
Hotel Sierra Charlie
Duration:
2 hours
Topics Covered:
How to find/join a fleet
How to prepare for a fleet
The various roles within a fleet
Fleet communications and key fleet commands
Practical Exercise
Student requirements:
EVE Uni Public Mumble. Use this Guide for set-up
EVE Uni Discord. Use this Guide for set-up

Ships will be provided
This class consists of a lecture delivered by Spanky Ikkala, followed by a practical exercise, in
Amygnon
, FCed by Marek Holmberg, which may result in blowing up Spanky...