[COMPLETED] Introduction to EWAR - 29 JUL 2020 @0900
Posted: 2020.07.23 13:58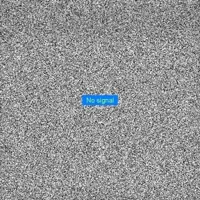 Do you want to know how a 3-day old Alpha pilot can neutralize a 200M SP Omega pilot? If so, then
Introduction to EWAR
might be the perfect class for you
When:
Thursday 30 Jul, 09:00 EVE Time
Where:
E-Uni public Mumble (
https://wiki.eveuniversity.org/Mumble
), the Class (EVE Uni) in-game chat channel, and Twitch (
http://www.twitch.com/spanky_ikkala
)
Duration:
1 hour, including Q&A
Topics Covered:
What is EWAR?
What different EWAR options are there?
What modules and skills will help me EWAR?
How can I be a more effective EWAR pilot?
Student requirements:
Public Mumble registration and access - make sure you have Mumble sorted out and operational well before the class begins. Use this guide for set-up: http://eveuni.org/publicmumble
Access to the Class (EVE Uni) in-game chat channel
Additional information: This class is primarily lecture, delivered in public Mumble and the Class (EVE Uni) channel, followed by Q&A. There is no practical component.