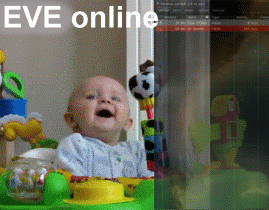 EVE activities can be even more fun when you do them with a fleet! After all, the best ship in EVE is Friendship!
This session aims to provide some basic information on fleet mechanics, as well as some practical tips which will enable any new players to join fleets with more confidence and get more out of it. Any more experienced players are also very welcome for a refresher!
This particular session is also useful for people who normally wouldn't do fleets, but really want a refresher so they can effectively Shoot the Management later in the day! Bring me that Jilo corpse!
When:
Saturday, 28 January 2023, 10:00 EVE Time
Where:
E-Uni Discord Class Channels

and

E-Uni Mumble Classrooms
(you will need

both

)
Duration:
1-1.5hours
Topics Covered:
How to find/join a fleet
How to prepare for a fleet
The various roles within a fleet
Fleet communications and key fleet commands
Student requirements: