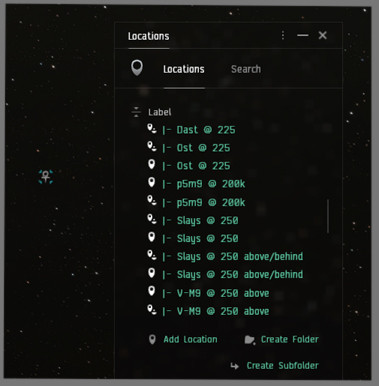 When:
October 3, 11:30 EvE Time
Where:
Stacmon
Duration:
1.5 hours
This is a CORE class, designed specifically for new players.
Bookmarks (Locations) are an essential aspect of the game that every player should master. They are necessary for keeping yourself safe while travelling, exploring, missioning, mining, and can be used to great advantage during PvP.
The first half of this class will be a a discord presentation with Q&A, followed by a practical in space. If you can't make it to Stacmon, you are still welcome to listen in and follow along.
Topics:
What Are Bookmarks?
Creating Bookmarks
Organizing & Sharing Bookmarks
Uses of Bookmarks
Practical:
We will apply what we've learned, and make a few safe-spots, insta-docks, insta-undocks, and tacticals.
Requirements:
Mumble:
If you are not a member of E-Uni, you can get get on our voice comms and gain access
here
.
Discord:
Informational slides and Q&A will happen in the public classroom channel on E-Uni's
Discord
.
Ship
: Any T1 Frigate with Microwarpdrive