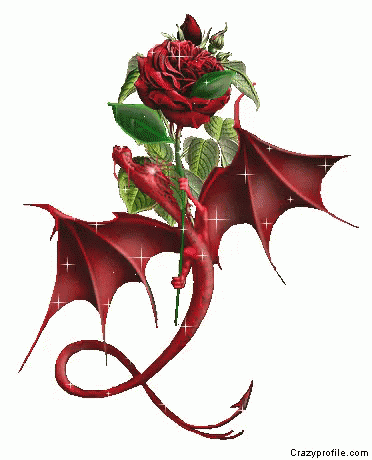 I decided to take out assault frigates with T1 punisher support and T2 logi to celebrate LSC moving to a new home. I formed a travel fleet from Amy 101 in an effort to get a few newbros to come along and try a life of piracy. We did pick up one brave soul who missed the travel fleet and died getting to us. Mr Mime Waiterman - I salute you o7
Roam members (21)
Alf Saissore - Malediction
Ana'ander Lamora - Retribution
Ares Dodekatheon - Retribution
Asuka Rossi - Sentinel, Crucifier
Athena Firefly - Deacon
B'aldrick Aivoras - Crucifier, Retribution
Che Galtor - Enyo
Christoph Patrouette - Sentinel
Dexyr Sulvara - Retribution
Esca Sinak - Punisher
Floki Stasarik - Retribution
Marcel Eriker - Punisher
Marcus Arilia - Enyo, Retribution
Mike Kingswell - Deacon
Mr Mime Waiterman - Punisher
Muzzy Chuck - Retribution
Pink Kondur - Deacon
Troven Smalvard - Malediction
Urban Oxide - Enyo, Retribution
Vrebor Gamir - Enyo
Yto Itinen - Punisher
Kills and Losses
The travel fleet moved well though to Eugales where we had intel on a plexing caracal. The target must have been afk as they didn't fight back. He went down quickly. I hoped this would be the first of many kills but I was hoping to get a few fights as opposed to ganks. A retribution fleet is more engageable but does have a few weaknesses in the comp we had. More of that later.
(18:43:36) Eugales
Caracal
+27.88m
Capsule
+0.01m
Whilst we were forming our blood thirsty pirates got another gank. E-Uni is firmly
no.1 corp
on Zkill for this month. Way to go!
(19:21:03) Eugales
Rifter
+8.73m
We poked around towards Nen and headed towards our destination which was Okka. Our scout found an interesting gang with a loki and 3 Drekavac - flashy on a gate. It would be a tough fight but one I thought worth taking. When one of the Drekavac redboxed on the other side of the gate we jumped and engaged. I was hoping gate guns would help us for the adds. Urban correctly identified taking out the drones which we tried to do whilst holding on the primary. A variety of dps drones were put out, killed and pulled back. A swarm of EC-300 drones on our logi and smart targeting by the enemy started picking us off. When 2 logi were down and we were bleeding ships. I called scatter. What I didn't see was that a legion also joined them. Between the loki and legion most of the kills were a result of their dps.
(20:01:06) Hikkoken
Deacon
-38.47m
Deacon
-96.82m
Sentinel
-42.84m
Enyo
-57.91m
Retribution
-72.58m
Punisher
-11.62m
We headed back to Eug to reship and managed to pick up another stray.
(20:11:33) Renarelle
Catalyst
+9.6m
Capsule
+0.01m
Whilst reshipping, a Villore Accords group game in. Intel got a bit confused at this point for me as I sat in station getting ppl into reships. A few survivors were out in space found them or they were found. I'm not sure - the latter I think. We were undocked to warp to them but they got out as we warped so that left Urban on grid as I warped to fleet to the wrong person - twice
As a result of this, the fleet got strung out. Now AAF are quite slow, around 2K/sec, this meant those that were off the targets were too far to apply points, webs and scrams. Retributions only have 2 midslots so I had already split up the various slots to give a good balance. Fortunately, the whole fleet stuck to the target that Urban then I called as VA stayed on grid - they even fed us another ship as we took them down. The Kiki was a nice kill and kept thing pretty even.
(20:23:09) Eugales
Retribution
-72.58m
Deacon
-109.98m
Enyo
+51.2m
Caldari Navy Hookbill
+40.9m
Enyo
+88.94m
Deacon
-38.38m
Sentinel
-43.62m
Kikimora
+216.48m
Punisher
+11.3m
Punisher
+10.15m
After another brief break, another quick gank entailed.
(20:42:51) Eugales
Jackdaw
+64.33m
It was quiet as we headed out (again) to Okk. As we headed back towards Amy so some could join another fleet, our scout found 2 flashy stabbers who obligingly re-boxed him as we sat on the other side of the gate. Scratch 2 stabbers as points were switched and held on both.
(21:24:25) Abune
Stabber
+33.34m
Stabber
+36.07m
Capsule
+18.65m
I'm not sure what happened here as fleet had disbanded but..
(21:38:59) Ostingele
Retribution
-52.67m
Stats
ISK Destroyed:
617,581,836.73
ISK Lost:
637,486,296.56
ISK Delta:
-19,904,459.83
Efficiency:
49.207%
Thanks for coming out - hope you had fun - fly dangerous o7
Overall evaluation
✔

(Positive stuff) Welcome to LSC, scouts and logi were awesome, target calling improving


✘

(Negative stuff) Need to stock some more ships in LSC home, need to keep an eye on fleet chat more

Assistant Orientation Manager | Senior Personnel Ofiicer
|