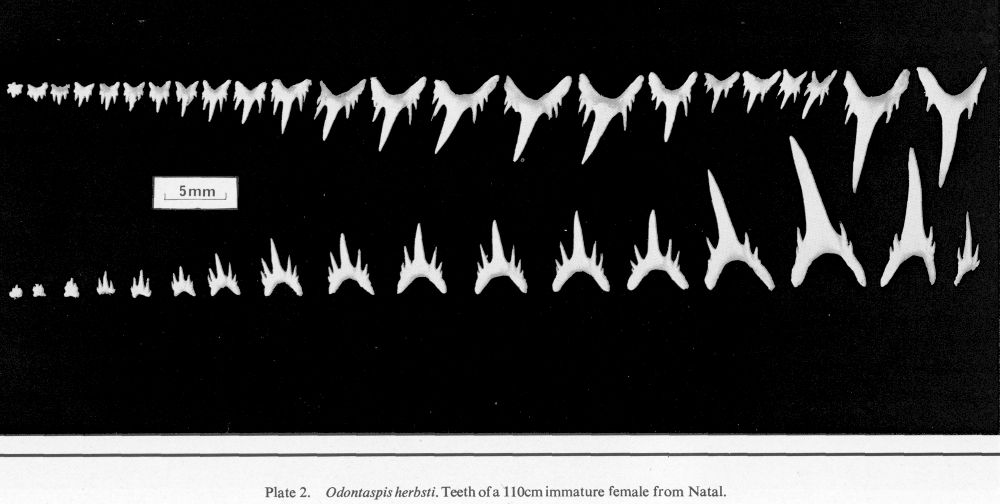 Before I get into the AAR itself, I would like to share the message I wrote on the eve of this battle, in preparation for an announcement regarding our new Campus Structure in Akidagi:
Good Day to our Students and Staff.

My name is Glen Burney, graduate of Eve University, and Manager of the Low Sec Campus (LSC). Our campus Mission Statement reads as follows:

"Provide an educational location where newcomers to Low Security Space can learn the skills needed to not only succeed, but thrive under constant threat."

When I first joined Eve University, I went straight to the LSC, where I and my co-recruits learned under the tutelage of such greats as Master Pehuen, Master Coaxster, and Master Kelon Darklight. These pilots steeped us in the tactics of Combat in EvE such as spiraling, damage types, and not dying. We learned strategies for capturing wins on the battlefield including straight ganks, vanguards, and the importance of force commitment. We learned how to form an effective fleet of pilots, and the importance of discipline to success.

As in life, in EvE, however, and things change. The areas around Uphallant, once rich with piracy and learning opportunities, have grown quiet. Many great foes have moved on. I remember when Brave set up in Aunsou, and we had great fun camping the Alperaute gate for the little Bravelings. I remember when Ostingele was hot with activity and when Agoze was a center of piracy to rival even Nennamaila. Those days have passed, and as a Campus, we yearn for fields of Rifters and Atrons, blingy Cruisers and Faction Battleships. We want more action!

Over the past few months, LSC Officers, in coordination with University Leadership, has been working on a plan to expand the Low Sec Campus beyond the quiet waters of Uphallant towards the War Zone in Black Rise. The plan was kicked off by the amazing success of the Kamelalot Vacation in February of this year.

All of the planning towards this expansion has culminated in the launch of a new Astrahus in the Gallente-Caldari Warzone this evening at 1900 hours. The new "Eve University Low Sec Campus Center for Advanced Combat Studies" (E-UNI LSC CACS) is now building in Akidagi. Tomorrow at approximately 1930, the anchoring will be complete, and a final 15 minute vulnerability window will tick by before the new University Center is fully secure.
Now that you have the setup, here's how it went down:
The steadfast Ersin Oghuz stepped up to plan and execute a Ferox Fleet to defend this critical timer for our new Structure. The FCC Ferox Doctrine was chosen, with T1 Cruiser Logi. Along with several E-UNI directors, we staged Citadel fitting and ammunition, and carefully planned each step. There was necessary operational security to minimize the risk of an enemy dropping on us. The idea was that with only 24 hours notice after the initial anchoring on Friday, an opponent would have little time to stage. More on this later.
The fleet formed well. The original 1800 fleet start was moved back by 30 minutes because the Friday launch was delayed due to capitals in the system. The decision to announce the fleet out of Amygnon, and then travel to Ichoriya was made to help mask the intention of the fleet. That plan worked smoothly. We had staged 25 T2 and 12 T1 Feroxes, which was a bit light on the T1 side. The fittings were also a bit slim on ammo (suggest we tweak the FCC Ferox fleet to double the amount of ammo in each fit).
Undock was smooth, and we got on grid with the Citadel in Akidagi. The 15 minute timer started, and passed 10 minutes, then 6 minutes with no activity. We stayed alert on grid as a few cloaky frigates came and went. With approximately 4 minutes on the timer, a cyno went up on a the freeport Fortizar, and we steeled ourselves. A Gallente Militia armor fleet of T1 Battlecruisers, Heavy Assault Cruisers, and T2 Logi warped in from the Cyno and immediately paused the timer (3minutes, 9 seconds) on our Astrahus by attacking it. We positioned our fleet within about 50km and started laying into targets.
Now just really briefly, a bit onFaction Warfare (FW).
Akidagi is kind of the center of action for the Caldari Militia (CalMil), who of late have been the their heels against the advances of the Gallente forces (GalMil). It has gotten so bad that Akidagi itself is under seige by GalMil, and indeed the iHub has been vulnerable on-and-off for about a week. We did decide to proceed with the plan, however, the thought was that both militias would be more concerned with the FW system objective, and would not be concerned with a neutral citadel being anchored.
So now, back to the fight. GalMil warped in from a Cyno with some subcap ships. Pretty quickly thereafter, additional cynos went up on grid, bringing in Capital Ship Logistics ships and a few Dreadnoughts. These
Capital Ships
represented a capability beyond what Eve University is able to field, and immediately represented an existential risk to our freshly planted Astrahus. The objective was still possible to achieve, however, since we did have approximately 35 Feroxes on-grid. If we could distract their force for the 3 minutes remaining on the 15-minute timer, our Astrahus would anchor and the objective would be achieved.
Our Ferox Fleet was anchored on Glen Burney, as we made several passes of their fleet at medium range (~45km). We broke a few ships, but many of the others caught reps as we worked them into low armor. We then worked on trying to get into close range in order to apply more DPS, but we were losing feroxes alot more quickly than I thought. At some point near the end, on about our 3rd pass, I did notice that the timer was paused at 56 seconds. But by that point, I think there were 3 dreads and 2 FAXes on grid. On our 4th pass of their fleet in close range, GalMil carriers started appearing on grid, and they deployed fighters against us. Very quickly I recognized that as an existential threat to our entire fleet, we could not jam all of those fighters with our griffin wing, and I did call one fighter group as primary, but damage was not being applied quickly. I floated the idea that we should extract, and my trustworthy 2IC (Decklin, more about this champ later) concurred. I fleet-warped us out to the ping we were aligned to; we lost one to light tackle on warp-out.
As we waited at the ping, there was a bit of intel about a potential 3rd party coming to help us, but it was too late at that point. The Astrahus was at about 10% structure, and Galmil focused all their DPS on it. About 3 minutes later it exploded, still paused at 56 seconds until repairs could be completed.
Christoph Patrouette recorded the fight, many thanks sir, o7:
https://www.youtube.com/watch?v=qrbiXKQ ... e=youtu.be
The results:
Roam members (51)
Alexander Oromov - Ferox
Alf Saissore - Ferox
Ardes Atavuli - Ferox
Artor Beash - Ferox
Athena Firefly - Ferox
Atomsk Agittain - Ferox
B'aldrick Aivoras - Ferox
Bora Vyvorant - Ferox
Christoph Patrouette - Ferox
Clotho Focuslight - Griffin
Coaxster - Raptor
Cuentin Torino
Decklin Quark Reiger - Ferox
Derby Dank
DonBasuno Ichosira - Ferox
Glen Burney - Ferox
Gyrgon - Ferox
Hirmuolio Pine
Iskarr Jarak - Ferox
Kaein Soturus
Kirsi Isrik - Ferox
Kirsid Tannaway - Ferox
Knaero - Ferox
Laser Skaron
Little Viking - Griffin
Lucius Septimus Severus - Ferox
Marn Vermuldir
Memery Rowkay - Ferox, Thrasher
Metti ar Virksen
Micah McCain - Griffin
Mike Kingswell
Monarch Guardian II - Ferox
Mongo the Mechanic - Ferox
Muzzy Chuck - Ferox
Nathan Tamroc - Ferox
Neemo Beer - Ferox
Nelliver Cadigal
Pest Hibra - Ferox
Philbro Kishunuba - Ferox
Rikali Laru - Ferox
Rohan Amadeus - Griffin
Tal Tracyn - Ferox
Tiberius Auduin - Griffin
Tori Moliko
Union Pivo
Vladimir Antonovich
Vors Voorhorian - Ferox
Xafen Katapi - Ferox
Zeon Alabel
ashahara - Ferox
zusake Stetille - Osprey
Kills and Losses
Stats
ISK Destroyed:
1,339,453,939.44
ISK Lost:
1,048,258,875.79
ISK Delta:
291,195,063.65
Efficiency:
56.098%
Battle Report
What Went Well
1) We all got some tremendous experience. Personally this was only the 2nd time I've FC'ed anything bigger than destroyers, and I was very much looking forward to it. I want to thank whoever it was that was broadcasting targets as I called them, and I want to thank Decklin for smoothly taking the reins as Glen had to warp out in low shield.
2) More thanks: Tiberius for running the EWAR wing and help with planning, and Laser for running the Logibros. The fleet setup worked really well, and comms were clean. Bora and Kaein for help with planning the deployment. All the LSC Officers for their input in the planning, and finally to Ersin for setting up the fleet and help with planning. And finally, thanks to all the pilots for coming down and getting into a Ferox! Please remember to apply for SRP, the LSC Wallet is ready for your request.
What could go better
1) On the target calling side: Even during the fight, Decklin was suggesting we do a thing where we lock 6 targets (which is the max their logi can lock?) and then after spam-shooting those for a bit, we all lock a 7th target (a logi) and overheat-shoot at that target to break it. I will absolutely use that strategy in the future.
2) We should have switched earlier to antimatter and gotten in closer.
3) I think I could have done more timed volleys. Rails cycle quickly enough, but I did notice that we would be shooting at "A" and I would say, "Lock Up 'B'", but then when I would switch targets and people would already be shooting at B. That was tipping off their Logi about our next target, and giving them a chance to lock it. A bit more discipline from our pilots might help there, and I can maybe find a way to make that more clear as well.
4) This is lowsec, and we can really dictate range. Why not use blaster brutix? Maybe Myrms? There was really nothing stopping us from being right in their faces...
5) I did not have a good handle on how many ships we were losing. I heard early on that Logi was holding just fine, and that we had only lost 4-5 feroxes. But the final count was 14 Feroxes lost. I'm considering asking someone to keep track of our losses, maybe by watching wrecks on-grid? I probably would have extracted earlier if I had known we lost 10 DD ships.
Please please remember to request SRP for your BattleCruiser losses. If you still have Ferox leftover, keep them in Akidagi, I will do more Ferox fleets! Thanks to all for coming out!