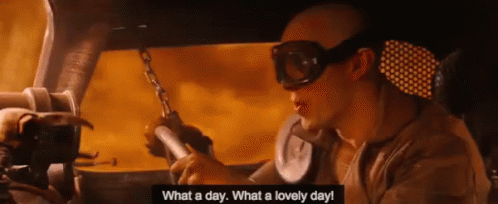 Roam members (26)
Spoiler

Alexei Erkkinen - Thalia
Asher Dagan
Caleb Alderon - Thalia
Carl Zwich - Imperial Navy Slicer
Coaxster - Retribution
Destiny567 Moser - Retribution
Frood Frooster - Retribution
Kaiwon Kwak - Wolf
Kalstir - Thalia
Karakuri Prime - Wolf
Khalam Meckhar - Magus
Luc Arbosa - Confessor
Marcel Eriker - Retribution
Marek Holmberg - Wolf
Meltok - Imperial Navy Slicer
Mike Kingswell - Malediction
Raas Caslo - Wolf
VIncent Qu - Jaguar
Valdgir Munchausen - Wolf
Virgilia Coriolanus - Retribution
Vorkan Dosja - Heretic
White 0rchid - Magus
William Lyon Mackenzie - Stiletto
Xollam - Retribution
Yto Itinen - Retribution
mneploho - Retribution
Our friends from Friday YARRRR( 4 r-s) invited Yto to guest FC and we agreed on an NPSI format with E-Uni RoE and etiquette on their channel and comms.
Thanks to some really patient people we managed to sort out all that was needed for the joint fleet and we undocked in a reasonable time.
Numbers were great and we covered all support roles we needed and a few luxury ones.
We had a hole pre-scanned with a few targets on the exits, but between our scouting and form-up the russian timezone targets had gone to bed.
At this point we decided to take a hole as full fleet and head for a highway of content!
Kills and Losses
(20:28:50) I-1QKL, Q7-FZ8
Omen Navy Issue
+107.19m
Capsule - Genolution 'Auroral' 197-variant
+4.9m
Raven
+389.4m
Capsule
+0.01m
Osprey
+28.53m
Capsule
+20.74m
Cormorant
+13.97m
Capsule
+0.01m
A couple of jumps off the hole a Fwaming Dwagons kitey squad had poked a Patriots response team: we had the Omen Navy on our side and the Raven tackled on the other. We decided to take matters into our own hands and blap both parties. Being kity and fast we outran the Nomen and took it down, and the Raven took the gate into us to escape the Flycatcher that had them bubbled on the other side, but we were ready and burned it down with no losses.
After our timers are out we jump into the Patriots system and we combat probe a Cormorant and we manage to bump an Osprey off tether.
(20:57:11) Q7-FZ8
Rattlesnake
+1203.01m
Capsule
+0.01m
Mobile Tractor Unit
+19.19m
William takes over scouting from Mike, who had to leave, and he finds us a juicy Rattle. Loot fairy said no, I should have ordered an MTU blap a bit quicker, but we had some trigger discipline issues on the pod blapping.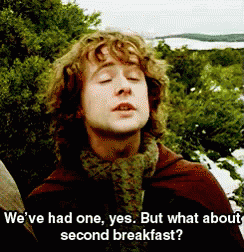 (21:12:43) 2B-UUQ, NWX-LI
Rattlesnake
+937.27m
Capsule
+102.52m
Covetor
+50.48m
Covetor
+51.84m
Capsule
+0.01m
Capsule
+0.01m
We have William find us a nice second Rattle, and we tackle and bubble right on time, with a noticeable better trigger discipline on the pod.
While we are making a safe William finds us a mining op and we also send the bubbler forward and we manage to hold down two covetors until
full fleet can blap them.
(21:27:33) G-QTSD
Magus
-64.9m
Capsule
-0.01m
We lost one Magus, who had gone afk and tried to catch up, to a gatecamp but we had already began looping back to the home hole, so
we will avenge him, sometime, probably
Stats
ISK Destroyed:
2,929,081,398.89
ISK Lost:
64,907,945.19
ISK Delta:
2,864,173,453.7
Efficiency:
97.832%
We had 4 events in 4 hours so I decided to keep the roam short and sweet, we made it back to the hole and to the staging just in time!
Overall evaluation
✔

(Positive stuff)
1) Amazing turnout in an already busy Saturday night, we managed to get 26 people in fleet!
2) We had Frood jump out of a cake to surprise Coaxter!
3) Quality scouting from both Mike and William!
4) Great logi, as we lost no one in combat!



✘

(Negative stuff)
1) FC had to call for ewar only in some cases, it took us a few kills to get it right. We want support roles to get on kills too, so a bit of patience goes a long way!
Thanks to all who made this possible, hope to see you again next time!
Fly fun, until next time!
Yto