Members (10)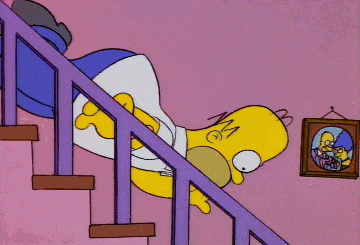 Kills and Losses
https://zkillboard.com/related/31000382/202003252100/
Oh boy, where do I start. A few of our members got caught ratting in Bacon (not included in this AAR.) I was about to leave to sleep but turns out it was our old friends Urban Oxide and Troven Smalvard visiting WHC for the first time after they left. I went to get eyes on my alt and found the fleet in Bacon. I found their entrance to Bacon and then headed back as they had jumped into Innuendo.
We tried to form up for the fight. We started off with too few. I was asked to form Heavy Armor but I didn't feel like taking that out as I felt that EPSYN would have options to escalate and were too low on numbers at the time. We formed Light Armor, I asked for 3 logi pilots and then undocked once we sorted out meta fits for a newcomer (Thanks Larkvi). I was sure that we'd whelp and shared what I thought with the fleet.
While we were undocking, I was trying to get a warp in for .bacon with my alt. My objective was to land at 0 on the hole. While we were undocked I didn't see a bubble go up so I warped directly to the hole instead of using my alt as the warpin. When I alt tab back I see a bubble went up. This wasn't particularly bad as we were 50km off from the hole and logi was safe behind us.
I started burning out of the bubble and angled to .bacon. We primaried the Griffin and managed to take it down even though he was slightly out of range for the Brutix. I was hoping to get the fleet out of the bubbles. Initially I wanted to burn out of the bubbles to warp to my alt as a ping. The Malediction was tackling our Exeqs and we forced him off on a couple of occasions. The Heretic and Malediction were teasingly close enough for scram/web and so I tried to get the fleet to shoot down the tackle, swaying away from the hole. I was calling targets late as the they would often drift out before anyone could get them tackled. We managed to shoot down one heretic and came close to taking down the Malediction and second Heretic. It looked like Logi was holding. I failed to call jam targets for the Brutix's.
At some point one of our Exequrors got caught next to the enemy fleet They were able to get in range to web and take down the Exeq. After that point the enemy DPS was too much for the fleet and we were going down pretty quickly. We never managed to clear the bubbles on grid. The fourth Exequror landed late to the fight and was caught within the bubbles.
It felt like one bad call after another. And now to bed.
Edit: Special thanks to Troven for providing ship replacement for a newbro in the fleet.
Stats
ISK Destroyed:
101,855,844.13
ISK Lost:
749,862,080.97
ISK Delta:
-648,006,236.84‬‬
Efficiency:
12%
Overall evaluation
Positives




What could improve




Should have burned in regardless considering the number of Brutixs on field
Need to call ECM targets for the LA doctrine
Should have kept eye on logi and checked to see if they were safe on occasion
Flying the Harbinger I took for granted the range I had over the Brutix for targets I was calling
Should have used my alt for the warp in.
Think positive going into the fight
I should choose sleep over whelps, although would probably do it again if old friends show up