Hello Everyone! On 12th March we will celebrate Uni 17th Birthday in HSC! Check what we have prepared for you!
Friday 12/03/2021
HSC Day
17h00-19h00: HSC Shared Can! with unstable unit and Director of Campuses Netan Emerson! (Yes, uu persuaded a Director to come out mining with us in HSC!)


=>

Location: Amygnon, meet at Hotel Sierra Charlie


=>

Ships: Bring your mining bois and boosty bois and hauly bois! We will have loaners if someone needs one!


=>

It's entirely possible that uu will bring smartbombs
18h45-19h55: Introduction to Missions with Koris the Second.


=>

Where: E-Uni Public Mumble for voice, E-Uni Discord for the presentation slides


=>

This class is primarily lecture, delivered in public Mumble and Discord, followed by Q&A.


=>

Immediately after class you will be able to see how missions taste like
20h00-22h00: L4 Dysfunctional Fleet with Ghad Makanen and Donk Solette.


=>

Where: Form-up at HSC, we expect 3 fleets to be formed!


=>

Bring T1 Cruiser or better, if you can pull L4s from GIB it will be great


=>

If you haven't been in missions yet, don't worry, we got you covered
21h00-23h00: HSC Moon Mining Shared Can! with Psanaurius Baenre.


=>

Location: Amygnon, meet at Hotel Sierra Charlie


=>

Ships: Any mining ship. If you don't have a mining ship, there are a couple in the hanger we can get to you, we also need a hauler, and two more boosters.


=>

And yes! You can bring your (mining) Drake!
21h00-23h00: HSC Abyssal Birthday Bash with Uriel Tkarmminni.


=>

Uriel will be covering the basics of Abyssals runs, along with practical runs of T0


=>

Uriels Uni Abyss ships will be provided for FREE!


=>

We expect you to KNOW NOTHING about the Abyss, and we look forward to changing that
23h00-??: Magic Merlin roam into Low Sec


=>

Our trusty Magic Merlins will go wreck some ships in Low Sec


=>

Ships on contracts, bring some ISK


=>

More details to come!

(post unapologetically stolen from Chris in the HSC Forum but he gets only 6/10 cos he didn't add a gif!)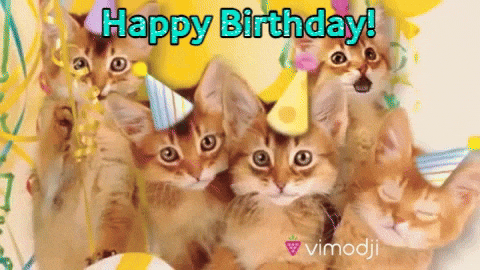 (Fixed it)