The Mental Health Awareness week is coming up in the UK - this year from 18 - 24 May. In a world that has already been opening up to and understanding those who need help and compassion - and especially in combination with the current COVID-19 situation - it's no surprise that Mental Health Awareness is now a firmer fixture on calendars around the world.
Have you never heard from B4R? This short youtube video (2015) gives you more information.
https://www.youtube.com/watch?v=MaL-66nHN9c
Whenever EVE Online players mention Broadcast for Reps, they are talking about a special promise the community gave to every capsuleer in New Eden. What is the story behind Broadcast for Reps? Why is so special for the EVE Online community and what can every player do to support the initiative? Join this special Guest-Lecture from Jezaja and Tovanis - long term members of B4R - in their talk about Broadcast for Reps and ask all your questions in a follow-up Q&A.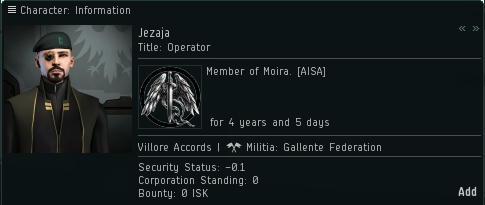 Who can attend this Event / Guest-Lecture?
Everyone!
When:
Saturday 9th of May @ 20:00h
Channel:
Class (EVE Uni)
Mumble:
Public EVE-Uni Mumble details @
https://wiki.eveuniversity.org/Mumble
If you need to check them out sooner or want to chat about stuff, their in-game channel is "Broadcast4Reps"
They also have their own Discord, for if you are in need of help and support:
https://discord.gg/x6juXky
I personally want to highly recommend attending this Guest-Lecture. Especially if you feel fine (both physically and mentally) since maybe you can lend an ear and offer your support to those who listen in, have questions and need someone to talk to!
____________________________________________________________
FC Manager | Former SPO, LSC and Events Manager | CCI Medalist