[Completed] T1 Calm Electrical's [09-01-2020]
Posted:
2020.01.07 10:02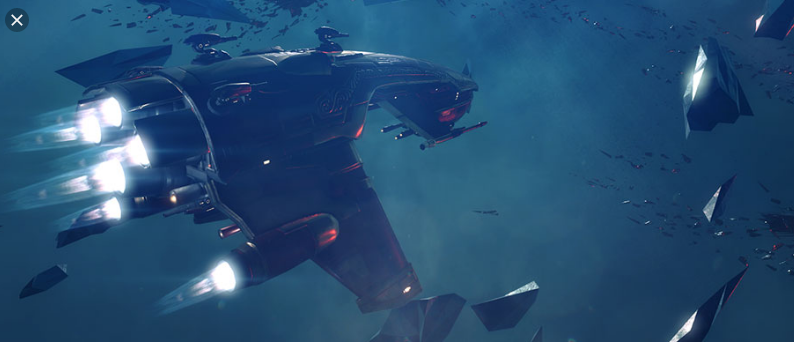 So how this will work is if we get more than 3 people we will rotate after each site thus allowing everyone to get somewhat equal amount of space time.
that or ill go full turtle and mix and match people into groups like ive done in the past and have multiple groups running at the same time
I am doing this more as a practice/learning experience for people for example the 2nd fit and 3rd i linked below can do it solo, so i am literally doing this to share the love <3
I say this so anyone who comes is awhere my goal/priority will be learning not maximizing profit
, but little bit of isk is a nice bonus also
When:
Thursday 13:00 - 9/01/2020
When:
Thursday 17:00 - 9/01/2020
Formup location:
Amygnon
Mumble channel:
HSC- Utility
SRP- Ship Replacement:
If you use fit number one below and die inside the abyss I will personally reimburse you estimated value
If you used fit number two or three and died inside the abyss you did something wrong and i am not reimbursing that sorry
pre-checklist to coming:
Reading over the wiki page can be helpful
https://wiki.eveuniversity.org/Abyssal_Deadspace
"not a requirement tho"
Have a ship fitted "must be a frigate"
I am not sure I will have ships available to lend out for this so definitely bring your own, if you want to experiment you can take a frigate/fit that i didn't list im easy going.
Overview settings:
pilots need to ensure on their preferred overview tab they have 'precursor cache', 'abyssal drone entities' and 'abyssal spaceship entities' all checked.
What ship to bring?
Well i am easy and really don't mind if u want to experiment that is fine must be a frigate tho as you cannot get into the site other wise
I do recommend active tank and plz don't bother bringing a logi frig
example fit:
10 mill budget
note this is a group fit for t1 calm electrical
[Punisher, Punisher]
Reactive Armor Hardener
Small 'Accommodation' Vestment Reconstructer I
Small 'Accommodation' Vestment Reconstructer I
'Refuge' Adaptive Nano Plating I
Extruded Compact Heat Sink

Small Compact Pb-Acid Cap Battery
1MN Monopropellant Enduring Afterburner

Small Focused Modulated Energy Beam I
Small Focused Modulated Energy Beam I
Small Focused Modulated Energy Beam I
Small Focused Modulated Energy Beam I

Small Anti-Explosive Pump I
Small Auxiliary Nano Pump I
Small Capacitor Control Circuit I




Standard S x4
Multifrequency S x5
Radio S x8
Example fit 2:
90ish mill budget
Tried and trusted solo t1 electric fit
My old fit
[Worm, *Simulated Worm Fitting]
Drone Damage Amplifier II
C3-A 'Hivaa Saitsuo' Ballistic Control System

Small C5-L Emergency Shield Overload I
1MN Y-S8 Compact Afterburner
Republic Fleet Small Shield Extender
Republic Fleet Small Shield Extender

Light Missile Launcher II
Light Missile Launcher II
Light Missile Launcher II

Small Semiconductor Memory Cell I
Small Core Defense Field Purger I
Small Semiconductor Memory Cell II



Acolyte II x5

Scourge Fury Light Missile x3660
Example fit 3:
My current solo abysel fit that i use easily runs t1 electricals fast and solo note the two heat sinks and the repairer i turn into abyssal mods but for copy paste gave there base type.
[Retribution, *Overkill]
Coreli A-Type Thermal Plating
Heat Sink II
Corpum A-Type Energized EM Membrane
Heat Sink II
Coreli A-Type Small Armor Repairer

Gistii A-Type 1MN Afterburner
Imperial Navy Cap Recharger

Small Focused Beam Laser II
Small Focused Beam Laser II
Small Focused Beam Laser II
Small Focused Beam Laser II

Small Energy Burst Aerator II
Small Trimark Armor Pump I




Aurora S x12
Imperial Navy Multifrequency S x20
Credit: That punisher fit was primarily made by conci we tested it out then on new/low sp characters works fine