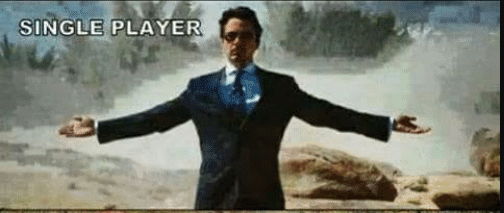 Kelon's super solo sponsored competition Year 2
This competition has been sponsored by
Kelon Darklight
one of the best solo pvp player's that i know and he has over 4800 solo kills under his belt and is a previous e-uni member.
Last year Kelon sponsored a solo pvp competition for e-uni members and bam he has come back again this year to encourage us all to go out and pew pew <3
Description:
Kelon is fronting 3 billion isk split up as 30 * 100 mill prize's
Also 3 skins
Apocalypse IGC Victory SKIN (Permanent)
,
Dominix IGC Victory SKIN (Permanent)
,
Raven IGC Victory SKIN (Permanent)
This Event is aimed at encouraging players to try out solo pvp and get some practice / learning opportunities while also having the possibility of winning some prize's along the way.
When:
Starts Friday the 7th of June @ 11:00 eve time and ends Sunday 30th of June @ 11:00 eve time.
Location:
Anywhere really.
Who can take part:
Any current e-uni member
-----------------------------------------------------------
Rules:
For your solo kill to count:
Must be a solo kill , if another e-uni player or a blue shows up on the kill or concord / faction police the kill won't count
I will let the kill count if gate guns helped / or random npc's are on the kill.
Note: For example if somehow you get in a fight with 3 people and manage to kill them this is fine as you are soloing them.
E-Uni vs E-Uni those kills/deaths dont count.
For your solo death to count:
Not in a fleet with others.
There must be an after action report for each battle to count.
Example from last years 1st place winner:
https://forum.eveuniversity.org/viewtop ... 33&start=0
Kills/deaths only count within the time frame of this event: Starts Friday the 7th of June @ 11:00 eve time and ends Sunday 30th of June @ 11:00 eve time.
What ship/fitting to use? : this part is up to yourself there is no restriction on what you want to die in
-----------------------------------------------------------
The after action report:
To help figure out who is getting what we will need an after action report for each battle, this should probably include your thought process on what targets you where looking for , why you took the fight , what mistakes you made, did you notice them make any mistakes , what you learnt from the engagement.
To keep it neat and tidy in the aar section of the forum
<<this area>>
make just one thread when you have got your first solo kill or solo loss , then every time you get more solo kills/deaths update it so it ends up being like a mini library. please also name the title of the aar "" [AAR] your name - Solo comp "" example "" [AAR] Turlough Dominian - Solo comp yr2 ""
Then once your AAR thread is made for this event.
post a comment on this thread linking the AAR thread you made , just copy and paste the after action report URL will do the trick.
this only needs to be done once:
Here is an example AAR thread that was made for kelon's last solo event competion so you can see how it builds up over time
AAR example Linkie
-----------------------------------------------------------
Rewards:
The 3 top prize's shall be given to those who went above and beyond with there solo killing/deaths , this will loosely be based on what you killed or lost but primarily will be based on your after action report as fun is one of the goals so is learning and the AAR will hopefully demonstrate this.
Who shall judge this ?
At the moment TBA:
Who shall hand out the rewards:
Lord kelon himself
we shall give him the list of the winners and then let him forward on the rewards.
With the 3 skins available
, 1st place winner gets to choose which skin they want then 2nd place gets choice of the remaining two skins and 3rd place gets the left over skin.
3 billion isk split in the format of 30 times 100 mill isk prize's
-----------------------------------------------------------
Helpful link:
Kelon's
How to solo PVP guide
Perhaps check out
Kelon's Solo guide v2:
Kelons Almanac of solo fits
Retired Assistant Personnel Manager,Retired Director of special projects, Retired Assistant Guidance Manager,
Events Manager
Senior Personnel Officer
Graduate,