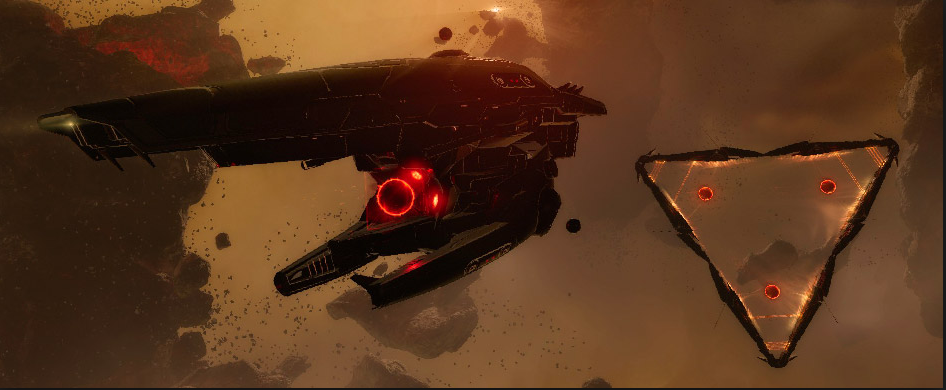 So how this will work is if we get more than 3 people we will rotate after each site thus allowing everyone to get somewhat equal amount of space time. or if we have one or two experienced dudes might even split us off into groups so more than just one 3 man group going out at same time
I am doing this more as a practice/learning experience for people for example the 3rd fit i linked below can do it solo, so i am literally doing this to share the love <3
I say this so anyone who comes is awhere my goal/priority will be learning not maximizing profit
, but little bit of isk is a nice bonus also
When:
13:00 - 16/05/2019
When:
17:00 - 16/05/2019
Formup location:
Amygnon - Citadel 101
Mumble channel:
HSC - Utility
Isk payout
Depends have not fully decided yet might be isk on the spot for the items or split the items 3 ways, will have to see with what numbers come along.
pre-checklist to coming:
Reading over the wiki page can be helpful
https://wiki.eveuniversity.org/Abyssal_Deadspace
"not a requirement tho"
Have a ship fitted "must be a frigate"
show up with a few "Calm electrical Filament" if possible plz, i have put 230 aside for this thanks to events department for supplying 200 of them but better safe than sorry
Overview settings:
pilots need to ensure on their preferred overview tab they have 'precursor cache', 'abyssal drone entities' and 'abyssal spaceship entities' all checked.
I will try get some fits down for this with the help of events department , but if possible bring your own ship to avoid disappointment.
Note:
the below fits are only random suggestions from me totally bring what ever your happy with loosing
Fit 1:
Note: This is a tight fit and sits at around 10mill
Also cap stable with the right skills.
[Kestrel, higher sp calm group fit]
Damage Control II
Ballistic Control System II

Small C5-L Emergency Shield Overload I
1MN Y-S8 Compact Afterburner
Medium Azeotropic Restrained Shield Extender
Small Shield Extender II

Arbalest Compact Light Missile Launcher
Arbalest Compact Light Missile Launcher
Arbalest Compact Light Missile Launcher
Arbalest Compact Light Missile Launcher

Small Semiconductor Memory Cell II
Small Anti-EM Screen Reinforcer I
Small Core Defense Field Purger I

Scourge Light Missile x3160
Fit 2:
Super easy to fit compared to fit 1
cheaper sitting around the 7 to 8 mill mark
not cap stable tho < 2 min cap life
[Kestrel, Kestrel calm group fit]
Capacitor Power Relay I
Damage Control I

Small Neutron Saturation Injector I
Adaptive Invulnerability Field II
1MN Monopropellant Enduring Afterburner
Small F-S9 Regolith Compact Shield Extender

Arbalest Compact Light Missile Launcher
Arbalest Compact Light Missile Launcher
Arbalest Compact Light Missile Launcher
Arbalest Compact Light Missile Launcher

Small Auxiliary Thrusters I
Small Auxiliary Thrusters I
Small Warhead Calefaction Catalyst I


Scourge Light Missile x3200
Fit 3:
My solo worm fit that i use to solo calm abyssal stuff with tried and trusted fit
cap stable / decent damage
around 60 to 75 mill in cost
[Worm, Worm]
Drone Damage Amplifier II
C3-A 'Hivaa Saitsuo' Ballistic Control System

Small C5-L Emergency Shield Overload I
1MN Y-S8 Compact Afterburner
Republic Fleet Small Shield Extender
Republic Fleet Small Shield Extender

Light Missile Launcher II
Light Missile Launcher II
Light Missile Launcher II

Small Semiconductor Memory Cell I
Small Core Defense Field Purger I
Small Semiconductor Memory Cell II

Acolyte II x5

Scourge Fury Light Missile x2000
Parting words if your more curious about my solo fit and the minimum skills i feel are needed to fly it and not die in abyssal solo lvl1 here is the forum post i threw up today
https://forum.eveuniversity.org/viewtop ... 4&t=113091
obviously with more skills you will get better results and that post is also aimed at gathering discussion so feel free to poke and prod at it <3
Retired Assistant Personnel Manager,Retired Events Manager, Retired Assistant Guidance Manager,
Senior Personnel Officer
Graduate,