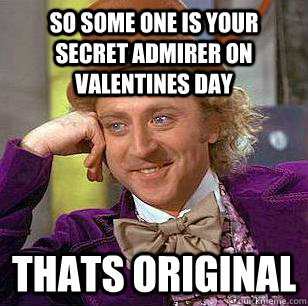 Sign up is open between now and
Jan 29th, 2019
.
You will be a signed your partner by Jan 31.
When you sign up post:
1)What you do in game?
2)What do you not do in game?
3) What is your favorite color?
4)What is your home campus?
5) What do you really want ( top 10 items) in game right now?
This gives your secret Pixie an idea of what to possibly get you and not get you..Your pixie is random. Help out a fellow uni member and have fun.
If you need things transported you HAVE TO HAVE IT TO Psychotic Fickity BY FEB 10th!
All gifts are due to your Valentine by Feb 14th. Please message me if you plan to deliver personally via an alt.
Thank you and lets have some fun!